The Atlanta Area Association of Independent Schools (AAAIS) is a professional association of nearly 70 private-independent schools in the Atlanta metro area. Our schools vary in size, type, mission, and philosophy, yet all are dedicated to serving families and children in distinctive and purposeful ways.
AAAIS vs. "Private"
In most people's minds, the term "private school" implies a single entity, where all decisions are made in-house, and where there is very little contact with the larger educational community. AAAIS was born over 45 years ago with the singular idea that families looking for private school education needed to be treated fairly and consistently as they worked through the application process, regardless of how many schools they were applying to. That idea is still a key component of AAAIS, but there is much more.
AAAIS schools share several important attributes. Among the most important of these are that all AAAIS schools:
AAAIS schools are constantly sharing ideas. For example:
Development Directors and Alumni Directors exchange ideas on keeping families and graduates involved in their schools.
Business Managers discuss budgeting and chart of accounts issues.
Guidance Counselors talk about what experiences they have with college search software, scholarship availability, and the college Common Application.
Communication Directors share their experiences in marketing their schools.
In short, no AAAIS member school operates in isolation. Collaboration among the schools gives all of them fresh, new ideas, and makes all of them stronger.
The Atlanta Area Association of Independent Schools (AAAIS) is the only professional organization of accredited independent schools dedicated to the Atlanta metro area that promotes the highest standards and best administrative practices for the benefit of its schools and the families and students they serve.
FRANK MOORE - EXECUTIVE DIRECTOR
Frank Moore received his bachelor's degree in mathematics and master's in Math Education and Leadership from Tulane University.
He taught math and computer science in New Orleans, having begun one of the first computer science programs in the state. Moving to Atlanta in 1987, he served as Dean of Studies at St. Pius X High School for ten years, and then became the President/Principal of Bishop McGuinness High School in Oklahoma City.
Frank returned to Atlanta in 2000 to become the founding principal of Blessed Trinity High School in Roswell, a position he held until his retirement in June 2016.
Frank has served on the Louisiana State Curriculum Committee for Computer Science Education, the Oklahoma Governor's Principal Advisory Committee, and the Board of Trustees of the Georgia Independent School Association.
Frank has two grown children and three grandchildren.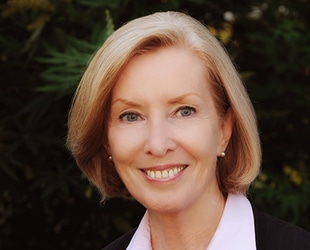 MARIFRED CILELLA
Marifred Cilella has served as Head of The Howard School since 2005.  Upon arrival at Howard, Marifred began and successfully completed the construction of the new campus, the sale of the old campus on Ponce de Leon Avenue, and the subsequent move of all facilities and staff to the new location.
Marifred began her career as a public school English and Social Studies teacher.  Following two years in schools, she worked in politics, retailing and the museum field before returning to education, this time in the independent school world.  When her family moved to Columbia, South Carolina, Marifred joined the staff of Heathwood Hall Episcopal School, first as Lower School Principal, and ultimately, as Associate Head for Finance and Operations.  A move to Indianapolis gave her the opportunity to serve as Founding Director of The Russel & Mary Williams Learning Project at Park Tudor School, a position she held until coming to The Howard School.
Marifred received her Bachelor of Arts Degree in English (minor in Social Studies) from Rosary College (now Dominican University) in River Forest, Illinois.  She earned a Master of Arts in Teaching Degree (English and Education) from the University of Notre Dame, and completed additional graduate work in Early Childhood Education and Educational Leadership at the University of South Carolina.  While serving as a Lower School Principal, Marifred completed a Harvard Graduate School of Education Institute on The Art and Craft of the Principalship.
Active in the Atlanta community and beyond, Marifred is a member of the Atlanta Kiwanis Club, and serves on the Executive Committee of the Atlanta Area Association of Independent Schools, as well as the boards of the Georgia Independent School Association and the Southern Association of Independent Schools.  She has been a member of the Board of the International Dyslexia Association – Georgia Branch, the Advisory Council of the Disabilities Ministry of the Archdiocese of Atlanta and the Beltline Planning Committee for the area surrounding The Howard School.
Marifred is married to Salvatore G. Cilella, Jr., and has two adult sons and five grandchildren.
KEVIN GLASS
Kevin Glass has been Headmaster of Atlanta International School since July 2009. He has a Master of Arts in Educational Leadership from Framingham State College, Massachusetts; a Post Graduate Certificate of Education in Biology and Chemistry from Cambridge University, UK; and a Bachelor of Science (Hons.) Degree in Bacteriology and Virology from Manchester University, UK.
Mr. Glass' career in education spans over 25 years and includes educational leadership and teaching positions in South and West Africa, Central and North America, and Central Asia.  Prior to joining Atlanta International School, Glass served as Director of Tashkent International School in Uzbekistan for five years.
He is a board member of the Academy for International School Heads and the Center for the Advancement and Study of International Education. Glass is a member of the International Baccalaureate Grant Committee, along with serving as an advisory board member for The International Educator and The Principals' Training Center. Glass is also currently the Board President for the Association for the Advancement of International Education. Glass is also a Board Member for the Buckhead Coalition, a member of Buckhead Rotary, and a Leadership Atlanta Graduate of the Class of 2011.
He and his wife, Stefani have three children: Liam, Lilly and Leanne, who all attend Atlanta International School.
STUART GULLEY
Frank Stuart Gulley, Ph.D., became the seventh president of Woodward Academy on July 1, 2009. President Gulley came to Woodward Academy from LaGrange College, where he served as president for 13 years.
A native of Nashville, Tennessee, President Gulley graduated from Vanderbilt University with a B.A. in Modern European History, cum laude, in 1983. Following his time at Vanderbilt, he attended Emory University's Candler School of Theology, from which he earned the Master of Divinity degree, magna cum laude, in 1986. He completed his Doctorate of Philosophy degree at Georgia State University in 1999, which he began while working full-time at Emory University. He is the author of a book, "The Academic President as Moral Leader: James T. Laney at Emory University, 1977-1993," published by Mercer University Press in 2001.
President Gulley met his wife, Kathleen Crenshaw Gulley, when both were master's degree candidates at the Candler School of Theology. They are the parents of Andrew, a sophomore at Andrew College and Matthew, a senior at Woodward Academy.
JERRI KING
Jerri King is Head of School for Springmont School where she has served as head for 10 years.  Jerri has been a student of pedagogy since remarking as a young public, elementary student, "There must be a better way."  Jerri has worked in Montessori education for over 18 years in the Atlanta area and is the founding trustee for Montessori Administrators of Georgia. She has also served on the board of the Montessori Institute of Atlanta.
Jerri joined Springmont School, the oldest Montessori school in the southeastern United States, in 2000 where she taught and served in administration before being selected as Head of School.  During her leadership the school has added toddler and upper elementary classes, new buildings, grown its outdoor education program and enhanced the visual and performing arts programs.  Jerri has published articles regarding independent Montessori education for NAMTA and has been a guest presenter for Association Montessori Internationale.
Jerri holds a BA from Georgia State University and a Primary Montessori certification from Association Montessori Internationale.  She and her husband have two children who are Springmont graduates who matriculated to Riverwood and Galloway.  Jerri is a member of the 2011 Leadership Sandy Springs class and lives there with her family.
BILLY PEEBLES
Billy Peebles is in his 13th year as Headmaster at the Lovett School in Atlanta, Georgia. Previously, he was Headmaster at The Asheville School for ten years and at Powhatan School for seven years.  He is currently a member of the Board of Trustees at Episcopal High School in Alexandria, Virginia, the Breakthrough Atlanta Board of Advisors, and the Board of Trustees for the Center for Spiritual and Ethical Education.
He is a former member of the Board of Trustees for Virginia Episcopal School, Breakthrough National Collaborative, St. Catherine's School, and the American Association for Gifted Children.
Mr. Peebles received an AB in Politics from Princeton University, an MBA from the Colgate Darden Graduate School of Business at the University of Virginia, and has done graduate work at Virginia Theological Seminary.
C. DAVID RHODES, III
C. David Rhodes, III has been in Education for 38 years.  He attended Wake Forest University and earned a BS, Science Education, and graduated Cum Laude in 1978.  Mr. Rhodes also earned a Masters in Education Administration and Supervision from the University of West Georgia.  After graduating from Wake Forest University he went to Darlington School, a 110 year old Day/Boarding School in Rome, Georgia.  Over his twenty-eight year tenure with Darlington, he held the position of Headmaster for thirteen years as well as served in many capacities including Principal of the Upper School, Dean of Students, Science Department Chair and coach of many championship teams in basketball, golf, football and baseball.  In addition to those administrative roles, he taught biology for 28 years.
Mr. Rhodes has held leadership positions as the President of AAAIS (Atlanta Area Association of Independent Schools) for 2013-2014 and is currently serving as a member of the AAAIS Executive Committee.  He was chairman of Darlington's Jefferson Scholarship (UVA) and Morehead Scholarship (UNC – Chapel Hill) Committees as well as part of the SACS Accreditation Committee for The Baylor School in Chattanooga, Tennessee.
In 2006, Mr. Rhodes was recruited to be the Headmaster of King's Ridge Christian School, a young, 5-year old school in Alpharetta, Georgia.  Under his leadership, King's Ridge Christian School has grown from 300 to 860 students, purchased 80-acres, built 6 buildings, and raised the funds for those projects.  King's Ridge Christian School graduates have been accepted to many prestigious colleges and universities across the United States.  Thirty-eight of last year's graduating class of 52 students received over $4.7 Million Dollars in scholarships (excluding the Hope Scholarship).  There were 8 NCAA Division I athletic scholarships signed by the Class of 2015.  Mr. Rhodes enjoys helping and watching King's Ridge Christian School students grow academically, spiritually, physically, socially, ethically and morally.
Mr. Rhodes has earned numerous awards over his distinguished career in education.  These include the James Douglas Faculty Award (1983, 1995, and 2006), RM Yankee Excellence in Teaching Award (1989), Parents Association Award (1990), STAR Teacher (1992), Region Basketball Coach of the Year (1991), Region Golf Coach of the Year (1983-1987, 1991-1994), and State Golf Coach of the Year (1987, 1992, and 1994).
C. David Rhodes, III has been married to his wife Lillian ("Dee Dee") for 36 years and they have two daughters who are both graduates of Wake Forest University.  Rebecca Rhodes (WFU Class of 2005) has been a teacher at Pace Academy for 11 years.  Sarah Rhodes (WFU Class of 2006 and Emory Physician Assistant School Class of 2009) has been practicing medicine for 6 years.
Mr. Rhodes is involved with the North Fulton Chamber of Commerce.  David and Dee Dee are members of Roswell Presbyterian Church where he is an Elder and serves on the Worship Committee.
JAY UNDERWOOD
Jay Underwood has been the Head of High Meadows School since July 2010. He moved to the Atlanta area from Santa Fe, NM, where he was the Head of the Rio Grande School for five years.
Jay has over 20 years' experience in education across the grade levels, holding positions as diverse as public middle school vice principal and adult English language instructor in Ecuador.
He has a master's degree in educational administration and supervision from Rutgers University and a Bachelor of Arts degree in English from Guilford College.
Jay and his wife Maureen have two daughters who are High Meadows graduates.
Ayanna Hill-Gill

Ayanna Hill-Gill, affectionately known as Yanni, is the Head of School at Atlanta Girls' School since her arrival in July of 2014. Yanni previously worked at Purnell School, a boarding school for girls in New Jersey, where she was the Head of School since 2007. Beginning in 1994, Yanni held positions at Purnell from science teacher to Dean of Students to Associate Head of School.
Yanni holds a bachelor's degree in biology and chemistry from Dickinson College and a master's degree from Columbia University Teacher's College with an emphasis on private school leadership. She has been a yearlong Klingenstein Fellow and an E.E. Ford Fellow for the NAIS Aspiring Heads Program. Prior to her tenure at Purnell, Yanni worked at the Brooklyn Botanic Garden building their community outreach program and developing curriculum for children's educational programs. In 1992, Yanni lived in Costa Rica while studying sustainable development and conducting independent research in water quality. It was these two experiences that led Yanni to teaching, with a special interest in science.
Yanni currently serves on the Boards of the Heads Network and the National Coalition of Girls' Schools. She serves locally as a member of the Advisory Board of the Global Village Project, an all-girls' school for refugees in Decatur, GA. Yanni is a member of the Leadership Atlanta Class of 2017 and Emory University's Board of Visitors.  As a graduate of an all-girls' school in Philadelphia, Yanni has committed her career to creating opportunities for girls and young women to discover their voices, achieve success, and become leaders in the fields of their choice.